Yoga Teacher & Owner of Mountain Yoga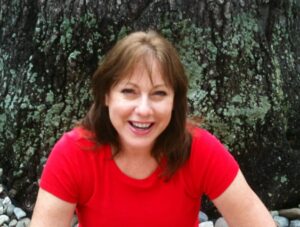 Terri Hogue
.
Terri is the director/owner of Mountain Yoga Studio and is a (CIYT) Certified Iyengar Yoga Teacher. Her interest in yoga began in 1973. She began teaching in 1987 and has taught locally and in the Baltimore-Washington area.  Terri has taken numerous teacher training courses and workshops with various U.S. and internationally known yoga teachers.  These have included teacher training  in Anusara yoga and Phoenix Rising Yoga Therapy. She has taken  Iyengar teacher training with senior Iyengar teachers Joan White, John Schumacher, Lisa Walford, Kathleen Pringle and Marla Apt. She has also studied other methods of yoga including Ashtanga yoga.  Although she has studied different styles of yoga Terri has remained strongly influenced by the teachings of B.K.S. Iyengar since her first Iyengar class with Manuso Manos in 1989. Terri continues to study with Rebecca Lerner and Anna Rain. Terri is a graduate of the Baltimore School of Massage and brings an extensive knowledge of anatomy into her yoga classes. Terri's interest also include studying the yoga sutras and Ayurveda.
 We have studied with attended workshops with or taken teacher training with are:
Manouso Manos * John Schumacher * Patricia Walden * Lisa Walford* Kathleen Pringle * Marla Apt * Joan White *  Rodney Yee * David Life * Sharon Gannon * Anna Forrest * Rod Stryker * Cyndi Lee * David Swenson * Elise Browning Miller * Victor Van Kooten * Mary Dunn * Richard Freeman* Kofi Busia * Barbara Benagh * Lillias Folan * Gurmukh * Baron Baptiste * Gary Kraftsow * Judith Hanson Lasater * Deepak Chopra * David Simon, M.D., * Erich Schiffman * Todd Norian * Anne Greene * Ramanand Patel * Dharma Singh Khalsa M.D.* Kausthub Desikachar * Alan Finger * Shiva Rea * Nischala Joy Devi * Kathleen Pringle  * Lisa Walford * Marla Apt  *  Rebecca and Dean Lerner  *  Anna Rain * Bobby Clennell  *Lois Steinburg * Roger Cole
….and my learning continues by taking weekly classes, for you, for myself and for my love of yoga.